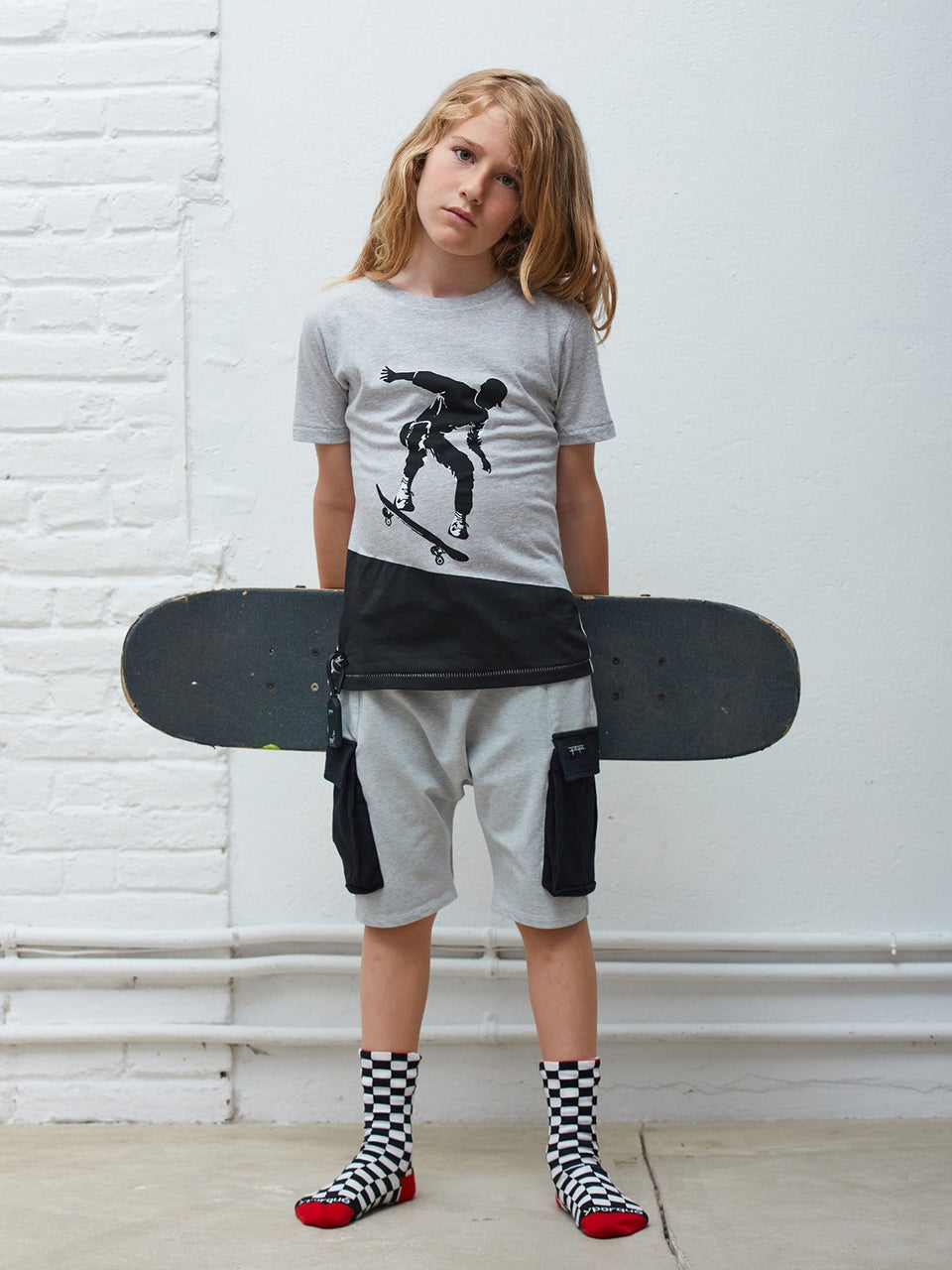 T-shirt with SOUND, associated with the printed image.
Sound specifications: The sound device goes in a silicon pouch that can be removed from the tee. It cannot be washed in the washing machine. The batteries can be changed. The tee with sound concept has been registered by yporqué.
THE 14 YEARS OLD SIZE DOES NOT HAVE SOUND ATTACHED.

Composition: Jersey (100% CO)