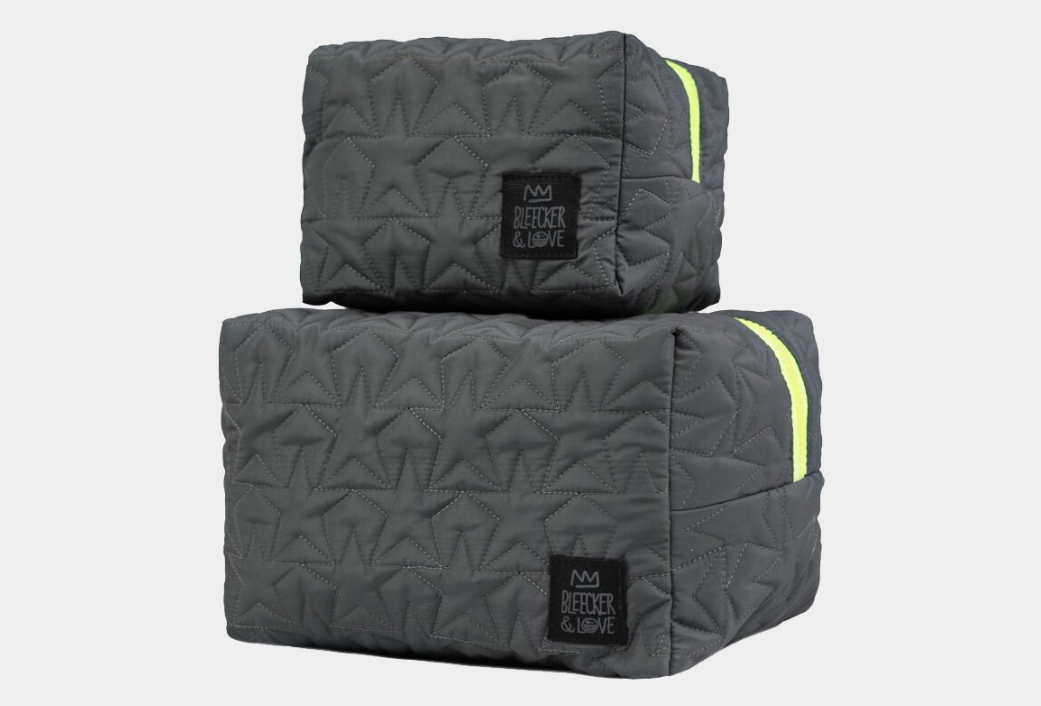 Our cosmetics pouch comes in two practical sizes.
The small is perfect for your handbag while the large a travel necessity.
The cosmetics pouch has interior waterproof lining and top zipper closure.
The interior has is one single compartment with a side flat pocket included only in the large size.
Small: L15 x W10 x H10 cm
Large: L21 x W14 x H15 cm
Material: Quilted textile, waterproof lining
Machine wash cold, do not tumble dry