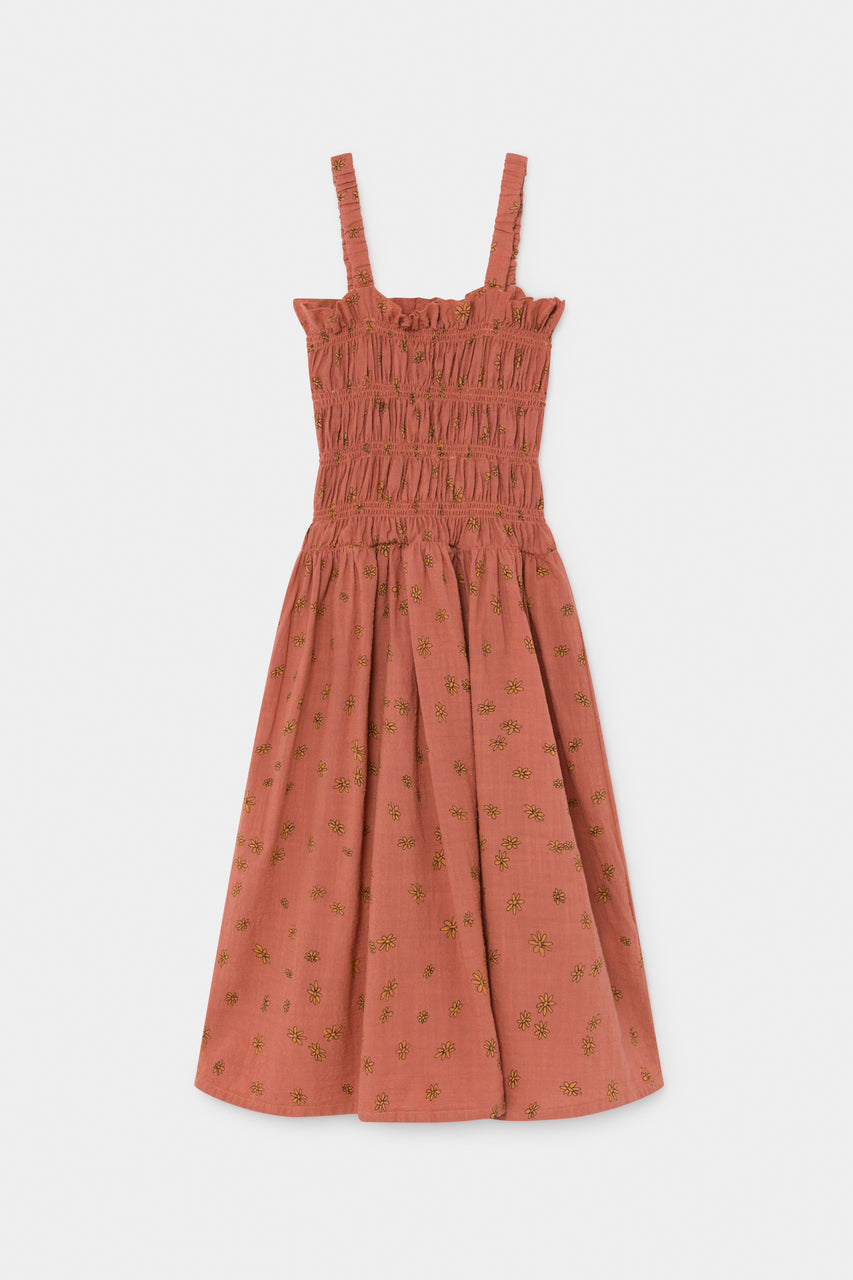 Sleeveless dress for kids.
Featuring straps.
Evasé fit.
Composition: 80% viscose 20% linen
Made in Spain.
Ref: 12001116
Machine wash up to 30º.
Iron up to 150º.
No tumble dry.
No dry clean.
Do not bleach.

This piece has been garment-dyed for a unique look, and the colors may change after washing.