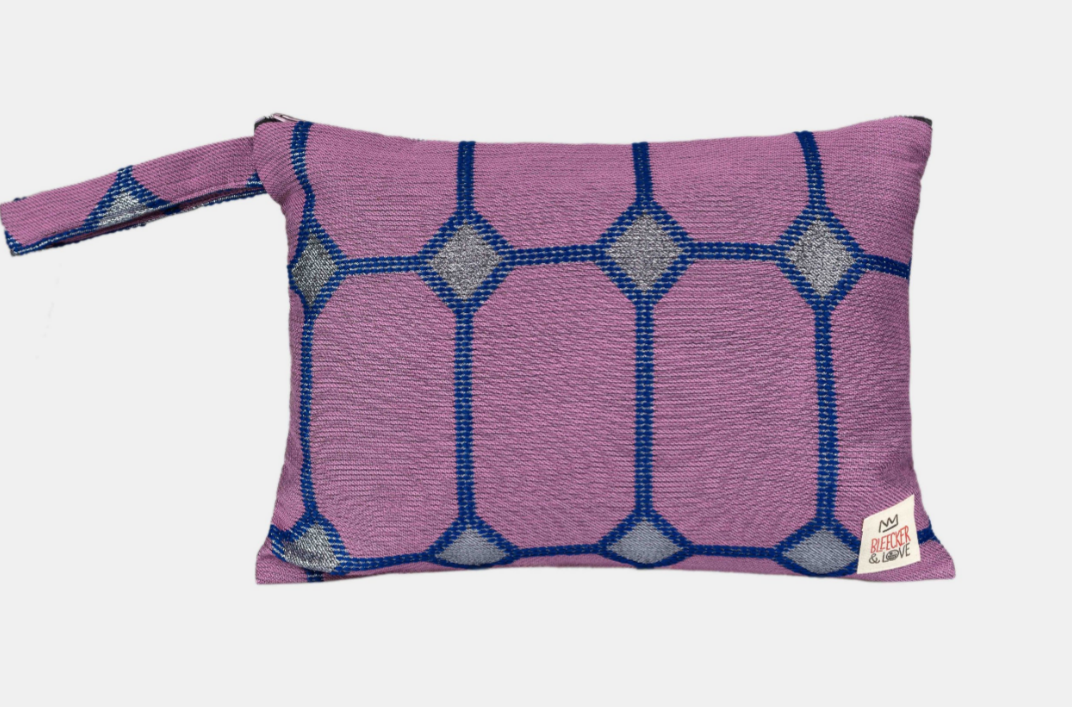 Our best-selling signature Bleecker Bag comes in three sizes, countless designs and has endless uses. It is flat and easy to pack.
It can be used from an insert for safekeeping your belongings in your handbag, to an evening clutch.
The Bleecker Bag has interior waterproof lining, a convenient wrist handle and top zipper closure.
Small: L25 x H18 cm
Medium: L35 x H25 cm

Material: Woven textile with ⋆ metallic ⋆ threads, waterproof lining
Machine wash cold, do not tumble dry